DIN EN / DIN Flanges
We at rff grew on handling in flanges. We have earned a name as a competent partner in this field over the years as reflected in the depth and breadth of our stock and delivery programme.

We are experts in flanges that we supply in any shape and design to any standard. Even so, our focus extends beyond flanges according to DIN EN 1092-1 to flanges according to common DIN standards as are still used in container and equipment construction as well as in shipbuilding.

We also supply weld neck flanges for mechanical welding according to DIN 21057-6 as mainly used in the chemical industry. We have them in stock, by the way.
Designs and standards
Standardised DIN and EN flanges are extremely diverse. We would therefore recommend that you enquire about the dimensions and pressure ratings available in our supply range. We supply all common flanges and pressure ratings according to DIN or DIN EN 1092-1.

Download with login. Log in here or sign up for our media centre.
Material grades
| Material selection | Material groups |
| --- | --- |
| S235JR | Unalloyed |
| P250GH, P245GH, P265GH, P280GH | Unalloyed heat-resistant |
| 16Mo3, 13CrMo4-5, 10CrMo9-10, 12CrMo19-5 | Alloyed heat-resistant |
| P355QH1, P355NH / NL1/NL2 | Fine grain steel |
| 1.4301, 1.4307, 1.4541 | Stainless steel / V2A series |
| 1.4401, 1.4404, 1.4571 | Stainless steel / V4A series |
| 1.4529, 1.4539, 1.4547 | Stainless steel / V5A series |
| 1.4410 (Superduplex), 1.4462 (Duplex) | Duplex / Superduplex |
Dimensions
The individual standards provide for a wide variety of options. Availability of individual flange types and designs is limited - please request in advance. We supply all common dimensions as well as standard and non-standard wall thicknesses.
Processing and modification
We have a processing service certified by TÜV to turn, drill (flat or threaded), blast, coat or mark flanges according to DIN and EN for any requirement according to customer specification.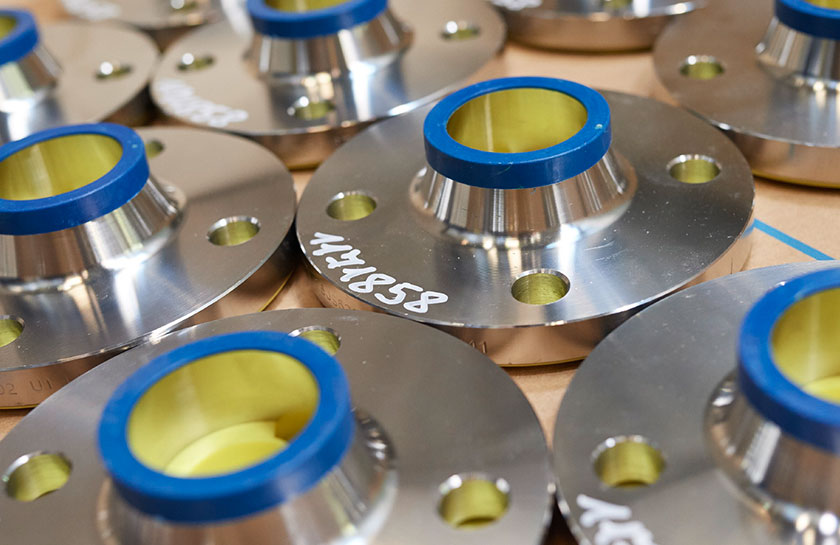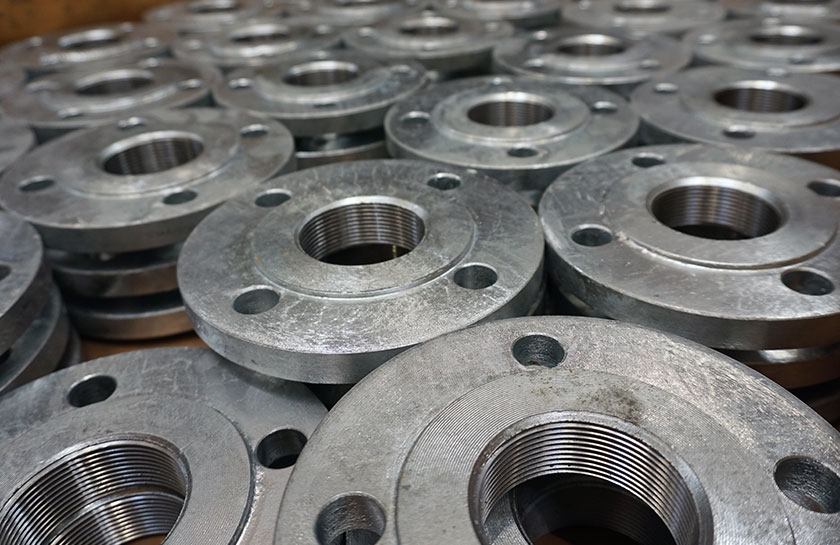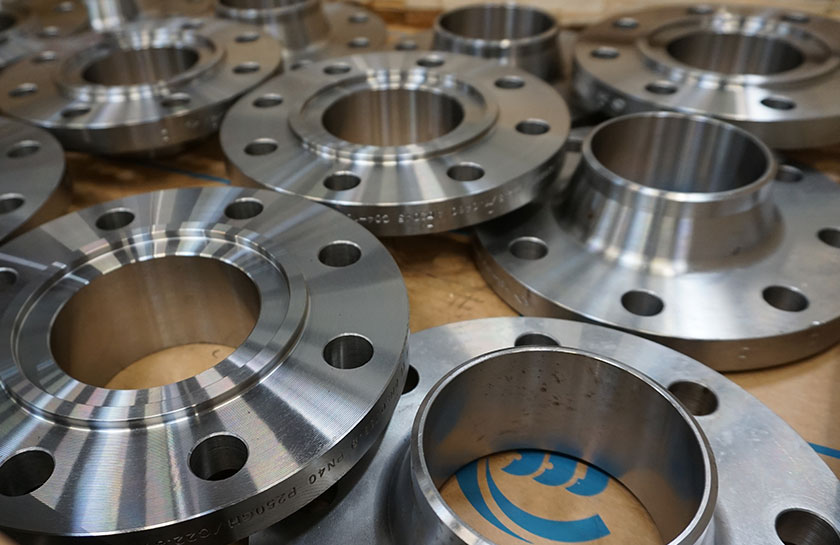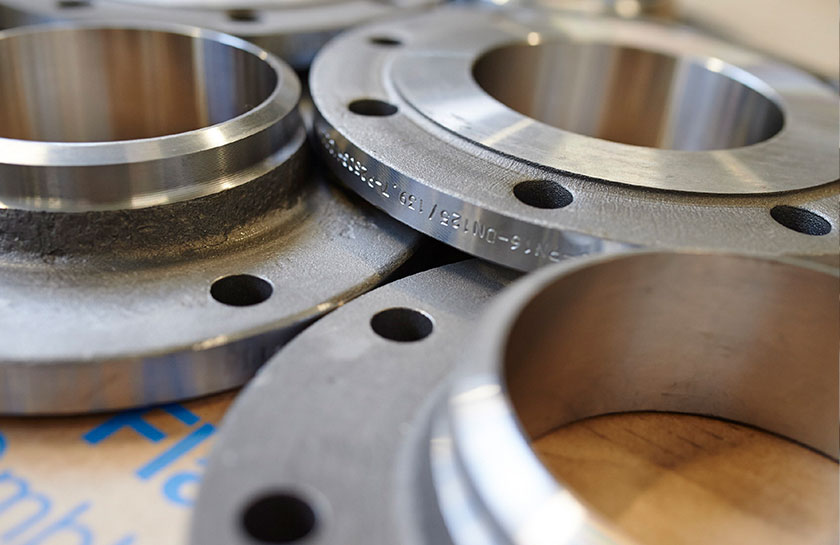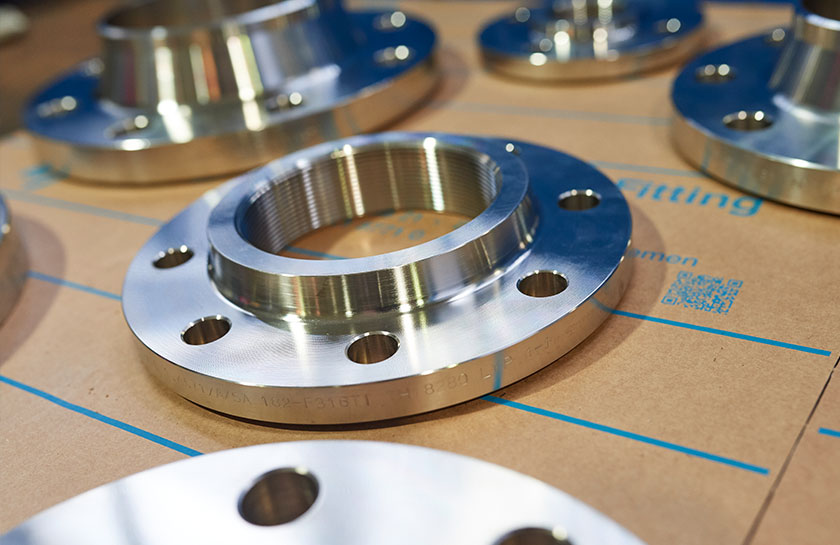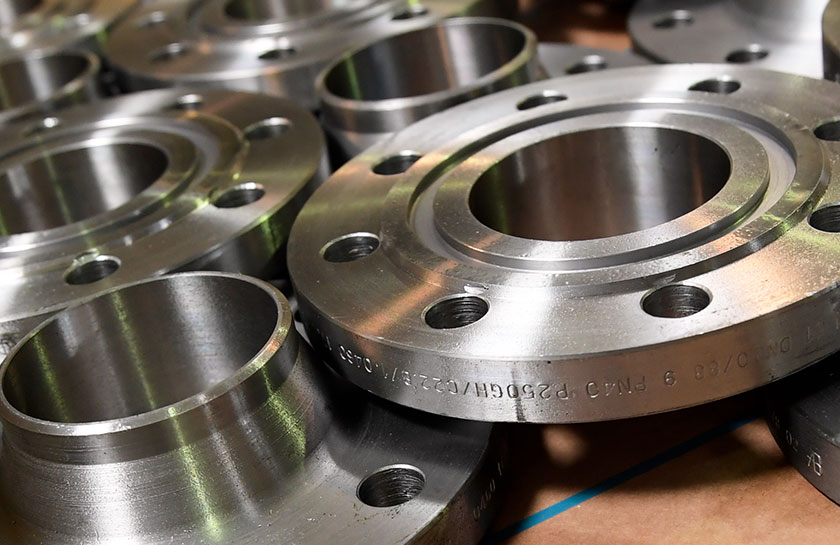 Products compatible with our DIN EN Flanges
Product catalogues
Refer to our media centre for more details on pipes, flanges, butt weld fittings and pipe equipment according to DIN, EN and ASME.

Download with login. Please sign up for this service.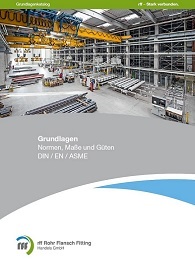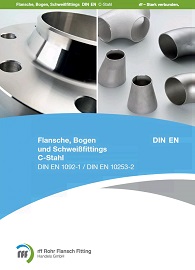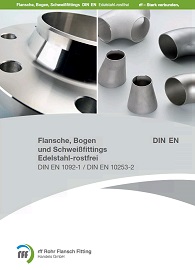 DIN EN / DIN Butt weld fittings
Delivery guaranteed
Our delivery programme covers all needs for elbows, tees, reducers and caps according to DIN EN 10253 Parts 1 to 4.