DIN EN / DIN Pipe equipment
Standardised equipment plays a key role in keeping complex systems and pipelines according to the EN standard operating smoothly. We have everything you need at rff – from threaded fittings to screws.

System construction also requires a variety of equipment items in addition to pipes, flanges, and butt weld fittings. As a full-service supplier, we provide a complete range of threaded fittings, pipe clamps and U-bolts as well as nuts, bolts and gaskets for flange connections according to DIN EN 1092-1.
Designs and standards
Our stock and delivery programme at rff encompasses every threaded fitting and pipe part according to DIN EN 10241 and 10242. We also provide a selection of gaskets according to DIN EN 1514-1 as well as nuts, bolts and other equipment. Refer to the overview for details.

Download with login. Log in here or sign up for our media centre.
Designs according to
DIN EN
DIN
Datasheets
Pipe equipment / Carbon steel
Malleable iron fittings
Threaded steel fittings
Pipe nipples
10242
10241
10241
2950

2982
Download (german)
Pipe equipment / Stainless steel
Threaded pipe fittings and parts
Pipe nipples
Unions
Couplings and valves
simliar to 10241
similar to 10241

2982
Download (german)
Other pipe equipment
Pipe clamps / Design A
U-bolts / Design A
Flat gaskets for flanges
Screws
Nuts


1514-1 / IBC
ISO 4014, 4016, 4017
ISO 4032, 4034
3567
3570
2690
Download (german)
Download (german)
Download (german)
Download (german)
Download (german)
Material grades
| Material selection | Material groups |
| --- | --- |
| EN-GJMB-350-10 | Mallable iron |
| S235 | Unalloyed |
| 1.4301, 1.4306, 1.4307, 1.4541 | Stainless steel / V2A series |
| 1.4401, 1.4404, 1.4571 | Stainless steel / V4A series |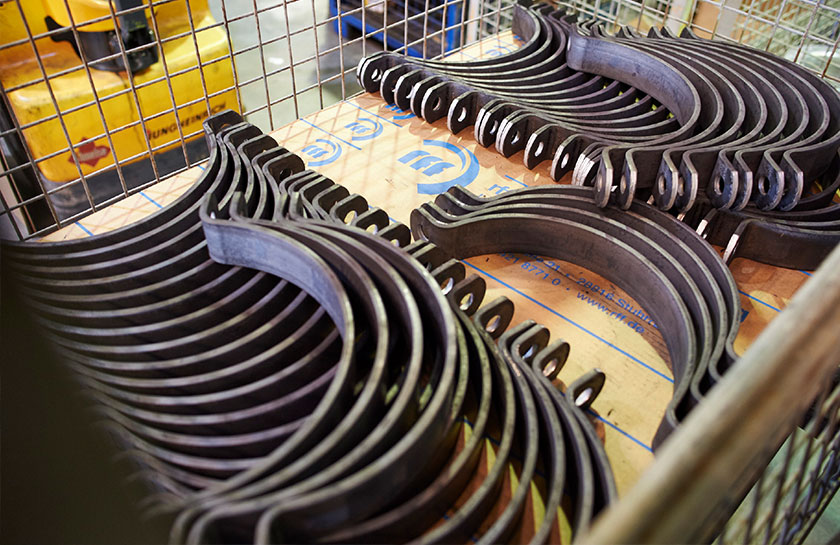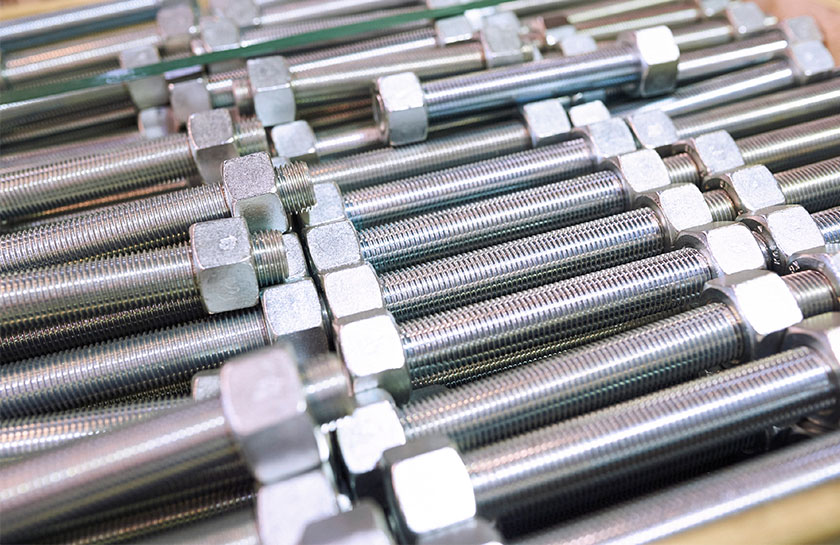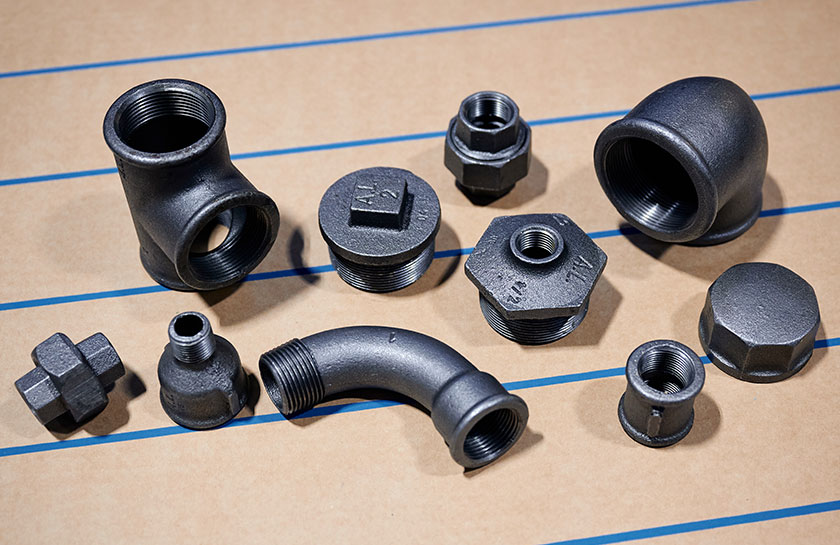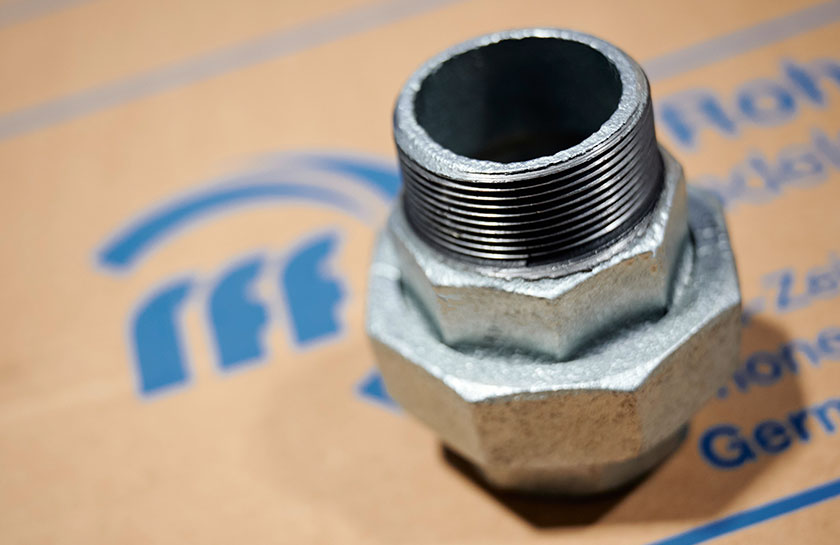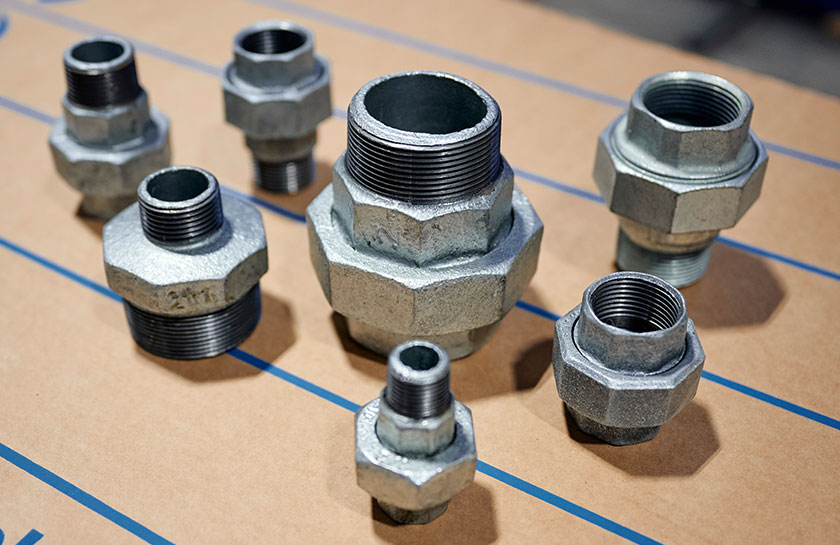 Products compatible with our DIN EN pipe equipment
Product catalogues
Refer to our media centre for more details on pipes, flanges, butt weld fittings and pipe equipment according to DIN, EN and ASME.

Download with login. Please sign up for this service.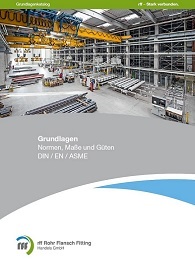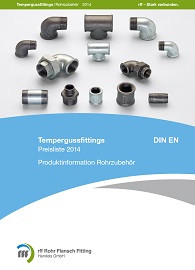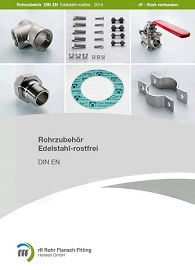 ASME / ASTM / API 5L Pipes
Top quality
Seamless and welded pipes in unalloyed, alloyed, low-temperature and stainless steel according to ASME/ASTM standards.